(photo) Sen. Hwang Applauds Bipartisan Five-Year Extension of CT Fiscal Guardrails
February 10, 2023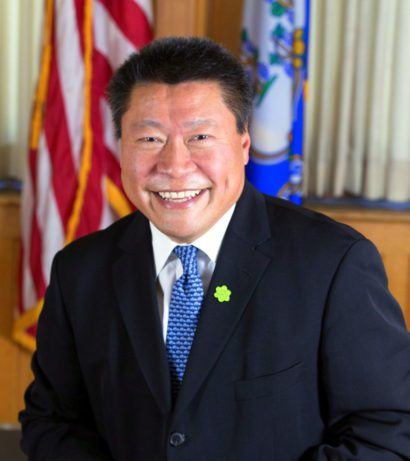 FOR IMMEDIATE RELEASE
February 9, 2023
Sen. Hwang Applauds Bipartisan Five-Year Extension of CT Fiscal Guardrails
"It's amazing what bipartisanship can achieve."
HARTFORD – Chief Deputy Senate Republican Leader Tony Hwang today applauded the General Assembly's extension of budget controls enacted in 2017 as a result of legislative Republicans' effort to control state spending and bolster the then-deficient state rainy day fund.
"It's amazing what bipartisanship can achieve," Sen. Hwang said, "When Republicans and Democrats sit down together and reach common sense budgetary compromises, it's positive news for taxpayers and our fiscal health."
Sen. Hwang recently appeared on NBC Connecticut's "Face the Facts" show to discuss the need to preserve Connecticut's fiscal guardrails.
"By extending these fiscal discipline principles for another five years, we will keep our state on a stable course," Sen. Hwang said. "Over the next five years, continued fiscal discipline will not only improve our financial future, but also provide much-needed relief to Connecticut families who deserve to keep more of their hard-earned money."
Sen. Hwang said he was also pleased to vote in favor of increased funding levels for special education.
"The governor has now proposed his budget, the legislature has worked in bipartisan fashion to keep these smart fiscal guardrails in place, and now we will hold public hearings as the budget process kicks into high gear," Sen. Hwang added. "I urge taxpayers to contact me at [email protected] with any questions."
On the web: SenatorHwang.com. He represents Bethel, Fairfield, Easton, Newtown and Sandy Hook.